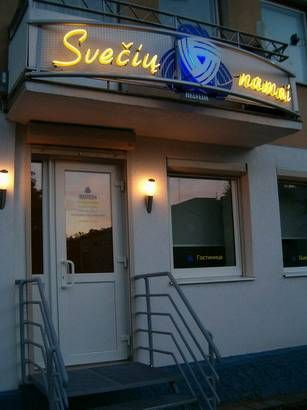 Helveda, JSC
JSC HELVEDA was established in 2003. It is located in the old town of Biržai (LITHUANIA) near the 16th century castle (10 min. walk) and the Širvėna Lake - oldest man-made lake in Lithuania.
Activities
Guest House HELVEDA*** - offers eight rooms (two single, five double and one triple). Rooms have a shower, WC, cable TV, Wifi, teapot and additionally - hair dryer, iron etc. are provided.
Travel Agency - travel organisations (HELVEDA represents travel company KELIONIU ATLASAS); ticket reservations and etc.